Motorcycle Accident Lawyer, Sarnia, Ontario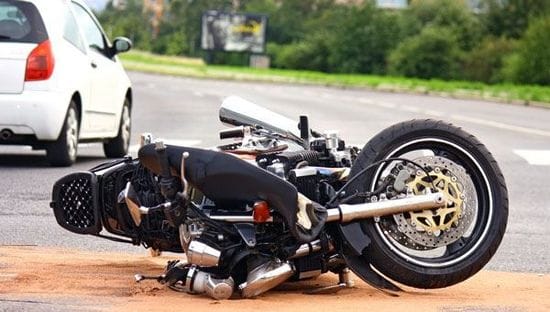 As any experienced rider can tell you, traveling on a motorcycle makes you much more vulnerable to catastrophic injuries with potentially fatal results. The Sarnia motorcycle accident lawyers at Katzman, Wylupek LLP will discuss your case with you and help you get the compensation you deserve.
Motorcycle accidents can happen as a result of many different hazards, including:
A collision with another motorcycle, automobile or truck
A collision with a pedestrian
Contact with debris or other objects in the roadway
Improperly maintained roads
Katzman, Wylupek LLP has been handling Sarnia motorcycle accident cases for years, developing experience and a proven track record for success in dealing with insurance companies as well as presenting cases before the Ontario Court and Tribunal System. We understand how the law works and are committed to keeping your best interest in mind at all times when handling your motorcycle accident case.
WHAT TO DO IF YOU ARE INVOLVED IN A MOTORCYCLE ACCIDENT IN SARNIA
We strongly suggest taking action as soon after the accident as possible. There are a few things to remember:
Assess Your Injuries: According to Canadian law, you may be entitled to compensation based on the severity of your injuries. These injuries may include but are not limited to:

Brain and Spinal Injuries
Broken Bones/Fractures
Whiplash
Mental Trauma


File your Application for Accident Benefits as soon as you are able to do so. This application will expedite the process and make sure you get the benefits you deserve, helping you and your family cover medical expenses and lost wages while you are in recovery.

Never sign any documentation without consulting with a lawyer first. Insurance adjusters protect their companies' interests, not yours.
Contact Katzman, Wylupek LLP today for your free consultation with an experienced Sarnia motorcycle accident lawyer and discover what we can do for you!
Sarnia: (519) 344 -HURT (4878) | Windsor: (519) 254 - HURT (4878)
Chatham: (519) 355 - 0000 | ONLINE

Author:
Norm Groleau
About: Since 1997, his focus has been on helping injured and disabled people get the compensation they deserve. He has successfully advocated for his clients before the Superior Court for Ontario, the Pension Appeals Board, the CPP Review Tribunal, the Workers Compensation Appeal Tribunal, the Insurance Commission for Ontario and the License Appeal Tribunal.
Post comment