Have you experienced a Slip and Fall Accident in Chatham, Ontario?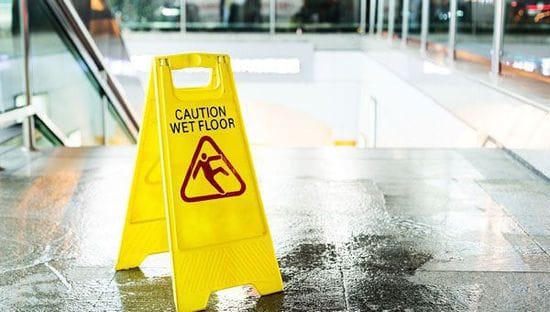 Slip and fall accidents can happen at any time, often when they are least expected. A slip and fall accident can lead to you suffering from a serious injury that could have been easily prevented. If you have suffered a slip and fall accident, call Katzman, Wylupek LLP today. Our Chatham slip and fall accident lawyers will fight to get you the compensation you deserve.
WHEN TO CALL?
Slip and fall accidents are extremely time sensitive as evidence can easily be removed before there has been a proper investigation. The longer you wait, the less likely it is that evidence will still be at the scene. For this reason, it is imperative that you retain a lawyer as soon as you are able.
TYPES OF HAZARDS:
Irregular walking surfaces or unexpected changes in the slope of the walkway
Ice, snow, or other weather related hazards
Debris dangerously left in walkways
Damaged or loose flooring
Improperly used cleaning products or wax
Liquids
Poorly lit staircases
Staircases with broken or absent handrails or steps
ACT FAST
If you have suffered an injury in a slip and fall accident, it is important that you act fast. Do not sign any documents until you have discussed your case with a lawyer at Katzman, Wylupek LLP. Our Chatham slip and fall lawyers have extensive experience in this area of law and will provide you with a free consultation. Call one of our offices to speak with a friendly and highly experienced lawyer today.
Chatham: 519-355-0000 | Windsor: 519-254-HURT (4878)
Sarnia: 519-344-HURT (4878) | ONLINE

Author:
David Wylupek
About: Founding member of Katzman, Wylupek and practicing law for over 30 years, specializing in the area of personal injury litigation. He has has success at all levels of the Courts and a variety of administrative tribunals including the Canada Pension Board and the Workplace Safety Appeals Tribunal.
Post comment