Motorcycle Accident Lawyer, Chatham, Ontario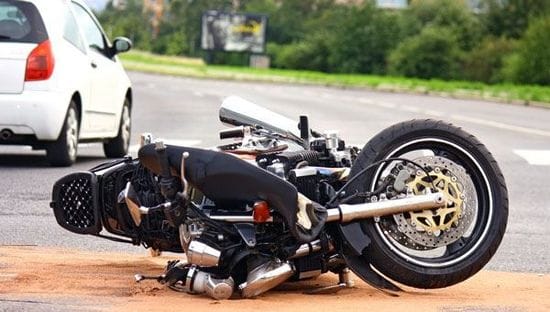 There is nothing more thrilling than being on a motorcycle on the open road, but as any experienced Chatham rider can tell you, being on a motorcycle leaves you vulnerable to roadway hazards. When a motorcycle accident occurs, the injuries tend to be more severe than in car accidents and are frequently catastrophic or fatal. There are many types of motorcycle accidents that can occur and the experienced lawyers at Katzman, Wylupek LLP can help you understand your options.
We handle all types of motorcycle accident cases, including:
Collisions with other vehicles
Collisions with pedestrians
Contact with debris or other objects on the roadway
Improperly maintained roads

WHAT TO DO IF YOU ARE INVOLVED IN A MOTORCYCLE ACCIDENT IN CHATHAM
1. Assess your injuries - Under Canadian law, you may be entitled to compensation for your injuries, which may include:
?Brain and Spinal Injuries
Broken Bones/Fractures
Whiplash
Mental trauma
2. Contact a lawyer. You should contact a lawyer as soon as you are able so that evidence important to your case is not lost or destroyed. An experienced motorcycle accident lawyer from Katzman, Wylupek LLP can protect your rights from start to finish.
3. File your Application for Accident Benefits as soon as you are able to do so. This application will help you get benefits for medical expenses and lost wages while you are in recovery.
4. Never sign any documentation without consulting with a lawyer first. Insurance adjusters protect their companies' interests, not yours.
The lawyers at Katzman, Wylupek LLP have been handling motorcycle accident cases for decades and can use their experience to get you the highest level of compensation possible. We have a proven track record of successfully dealing with insurance companies. Contact Katzman, Wylupek LLP today for your free consultation with an experienced Chatham motorcycle accident lawyer and discover what we can do for you!
Chatham: (519) 355 - 0000 | Windsor: (519) 254 - HURT (4878)
Sarnia: (519) 344 -HURT (4878) | ONLINE

Author:
Patrick J. Sonoski
About: For over 20 years, he has practiced exclusively in the area of personal injury claims, focusing on motor vehicle accidents, disability disputes, wrongful death to name a few. He has successfully advocated for clients at the Canada Pension Plan Review Tribunal, Pension Appeals Board and License Appeal Tribunal.
Post comment