Long Term Disability Appeal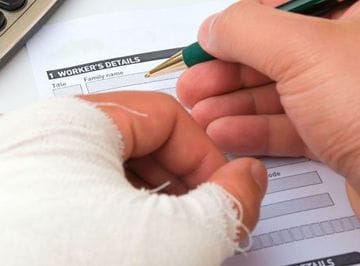 If your claim for long-term disability insurance benefits has been denied, do not give up hope. Insurance companies often deny applications at the first level. With patience, persistence, and the help of an experienced lawyer, you can greatly increase your chances of success on your long-term disability appeal.
Popular long-term disability carriers and appeals in Ontario include:
RBC Insurance Appeals Unit
SSQ Appeal Process
Sun Life Financial Appeal
Industrial Alliance Appeal Process
Manulife Appeal Rights/Manulife Appeal
Co-Operators Appeal
Equitable Life Appeal
Desjardin Appeal
If you have been invited to participate in any long-term disability appeal, including those identified above, the following steps will improve your chances of success:
Study the denial letter. Carefully review the denial letter sent by your insurance company. Note the reasons why your initial application was rejected and any other information that might be needed to approve your claim. The denial letter should also explain how and when to file your appeal.
Get a copy of the policy. If you have not already done so, obtain a written copy of your long-term disability insurance policy. You should be able to get this from your employer's human resources department or directly from your insurer.
Consider hiring a lawyer. If you are considering hiring a lawyer to handle your long-term disability case, you should book a consultation as soon as possible. Insurance companies often rely on short deadlines that are not clearly set out in their policies, denial letters, or correspondence. Missing a deadline is the easiest way to jeopardize your chances of successfully advancing your claim. If you do decide to consult with a lawyer, look for a lawyer with long term disability appeal experience. These lawyers are able to put your case in the best light possible, often by obtaining additional medical evidence or soliciting opinions from your doctors or vocational experts. Moreover, many insurance companies and plan administrators, whether fair or not, seem to take a disability case more seriously when an applicant is represented by counsel.
Don't give up on your claim because the insurance company says that you are out of time. Recent case law has provided applicants or appellants with the opportunity to continue a claim or appeal even when it appears that they have missed a time limit. The experienced long-term disability lawyers at Katzman Wylupek LLP know how to successfully advance a claim in circumstances like these. Further, the long-term disability lawyers at Katzman Wylupek LLP will only charge you when they win your case.
Call us or use our web application today to book a free, no-commitment consultation. We are happy to explain your legal rights to you and, given the opportunity, make the law work for you.

Author:
Allen D. Blemings
About: Focusing on injury claims as a result of motor vehicle collision, slip and fall accidents, dog bites and disability matters since 2009, he relentlessly pursues maximum compensation for his clients. He has argued matters before the Ontario Court of Justice, the Ontario Superior Court of Justice, the Financial Services Commission of Ontario and the Canadian Pension Appeals Board.
Post comment