Disability Claims Lawyers in Sarnia, Ontario – Here for You!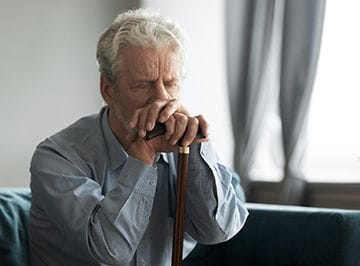 You have spent significant amounts of money over the years paying insurance premiums with the understanding that your disability insurance company will take care of you in your time of need. However, many Sarnia residents have discovered that insurance companies are more interested in their own profits than caring for their customers.
Katzman, Wylupek LLP can help guide you through the process of filing a disability claim or disputing an insurance company's decision in Sarnia. Our highly skilled lawyers have years of experience with Sarnia disability disputes and can handle this complicated process on your behalf. The disability claims and dispute process contains many pitfalls that can trap people who attempt to handle claims on their own, causing them to give up completely or settle for much less compensation than they are legally entitled to.
Sarnia occupations with employers that often arrange for disability policies for their employees include:
Personal Support Worker
Nurse
Firefighter
Police Officer
Chemical Plant Worker
Engineer
Major Sarnia employers that may have arranged for disability insurance policies for their workers include:
Lanxess
NOVA Chemicals
Standard Oil Company
Imperial Oil
Bluewater Health
Suncor
The City of Sarnia
WHAT TO DO IF YOU CLAIM IS DENIED?
If you have filed an injury or disability claim and it has been denied, there is not much time for you to respond. Your insurance company may employ several tactics to dissuade you from pursuing your claim, including:
Delaying payments
Denying the claim partially or in full
Asking for additional, unnecessary information
Visiting your home frequently, often without prior scheduling
Insisting that a physician of their choice perform additional evaluations
HOW DO I WIN MY CASE?
Contact Katzman, Wylupek LLP so that one of our highly skilled lawyers in Sarnia disability claims and insurance disputes can help you file your claim and put you in the best position for a successful resolution. We understand how stressful and frustrating a time like this can be for you. It is Katzman, Wylupek LLP's goal to ease your burdens, so if you are unable to visit one of our offices for your complimentary consultation, we are happy to come to you.
Contact us by calling one of our offices today to schedule a free no-obligation consultation and see what Katzman, Wylupek LLP can do for you!
Sarnia: 519-344-HURT (4878) | Windsor: 519-254-HURT (4878)
Chatham: 519-355-0000 | ONLINE

Author:
Patrick J. Sonoski
About: For over 20 years, he has practiced exclusively in the area of personal injury claims, focusing on motor vehicle accidents, disability disputes, wrongful death to name a few. He has successfully advocated for clients at the Canada Pension Plan Review Tribunal, Pension Appeals Board and License Appeal Tribunal.
Post comment