Disability Claims Lawyers in Chatham, Ontario – Here for You!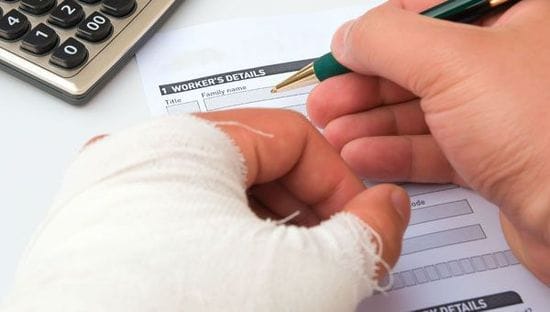 You have spent most of your adult life paying disability insurance premiums with the belief that you will be covered if you become too injured or sick to work. Unfortunately, even if you become disabled, your insurance company may withhold or delay your benefits and cause hardship for you and your family.
The Chatham disability claims lawyers at Katzman, Wylupek LLP are skilled attorneys who will use their years of experience to fight for the benefits that you paid for and deserve.
WHAT DO I DO IF MY CLAIM IS DENIED?
If you have filed a claim and it has been denied, you do not have much time to file an appeal. Insurance companies can, and will, employ several tactics to dissuade you from pursing your claim, including:
Delay of payments
Denying the claim partially or in full
Asking for additional, unnecessary information for redundant forms and paperwork
Visiting your home frequently, often without prior scheduling or announcement
Demanding that a doctor of their choosing perform additional examinations and evaluations
Popular Chatham occupations with disability policies may include:
Firefighter
Police Officer
Personal Support Worker
Manufacturing Plant Worker
Nurse
Major employers in the Chatham are that may have arranged for disability insurance policies for their employees include:
Union Gas
Meritor
Sonoco
Chatham-Kent Health Alliance
Autoliv (Tilbury)
Woodbridge Foam Corporation (Blenheim)
The Municipality of Chatham-Kent
Precismeca
HOW DO I WIN MY CASE?
Contact an attorney at Katzman, Wylupek LLP so that one of our experienced Chatham disability claims lawyers can help file your claim to put you in the best position for success. We understand how stressful and frustrating a time like this can be for you. It is our goal to ease your burdens, so if you are unable to visit one of our offices for your complimentary consultation, we are happy to come to you.
Contact us by calling one of our offices today to schedule a no-obligation consultation and see what Katzman, Wylupek LLP can do for you!
Chatham: (519) 355-0000 | Windsor: (519) 254-HURT (4878)
Sarnia: (519) 344-HURT (4878) | ONLINE

Author:
David Wylupek
About: Founding member of Katzman, Wylupek and practicing law for over 30 years, specializing in the area of personal injury litigation. He has has success at all levels of the Courts and a variety of administrative tribunals including the Canada Pension Board and the Workplace Safety Appeals Tribunal.
Post comment